hebron leading ladies
LOLA GORDON
​HEBRON LEADING LADIEs
A Place of Refreshing For Female Pastors and Pastors' Wives
vision
Meaning Of The Word Hebron
:
Hebrew comes from "HABAR" which means association, company, a joint connection, colleague, friend or alliance. Place of Refuge, Place of Alliance, to be united, to be joined, Ex 26 v10 joined as curtain loops, symbolic for place of prayer
Hebron is found about forty times in the Old Testament. It was the favourite home of Abraham, he pitched his tent under the oaks of Mamre, by which name it came afterwards to be known; and Sarah his wife died there, and was buried in the cave of Machpelah (Genesis 23:17-20), which he bought from Ephron the Hittite. From this place the patriarch departed for Egypt by way of Beersheba (37:14; 46:1)
Hebron was taken by Joshua and given to Caleb (Joshua 10:36 Joshua 10:37; 12:10; 14:13). It became a Levitical city and a city of refuge (20:7; 21:11). When David became king of Judah Hebron was his royal residence, and he resided in Hebron by the instruction of the Lord for seven and a half years (2 Samuel 5:5); and here he was anointed as king over all Israel (2 Samuel 2:1-4; 2 Samuel 2:11; 1 Kings 2:11)
.
---
HEBRON NEWS
Current News and Information
INVITATION TO OUR NEXT HEBRON LEADING LADIES EVENT:
= Sufficient grace=
(2 Cor.12.9)
Hosted by: REV. lola gordon
Date: 12th january 2019
MEETING FOR FEMALE PASTOR AND PASTORS WIVES ONLY
Events Details
PRACTICAL WORD - SPIRITUAL LIVING
Click through for more inspirational themes

MY THOUGHTS FOR YOU TODAY
​A Though From Pastor Lola Gordon:

Featured video
---
Designed by Canopy Design Graphics. Tel:07960 185 212. W: www.canopydesigngraphics.com.
​Photos by: Chris Brown. E: cbeducation@btinternet.com
Powered by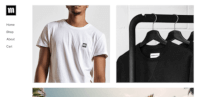 Create your own unique website with customizable templates.