Discover YOUR STRENGTH
"...The beauty of discover is what you become - The beauty of what you become is a transformed world..."


This page is designed to impact, inspire and transform you, so you can then transform your world.

Topic: Overcoming Fear…

Scripture: Mark 12 v 30 - And you must love the Lord your God with all your heart, all your soul all your mind and all your strength.
Fear is mentioned 365 times in the bible, so that we have a fear not for every day of the year. The word says Fear not, for I am with you, be not dismayed for I am your God I will strengthen you, I will help you, I will uphold you with my righteous right hand. Is 41v10
Everyone feels afraid at some point in life, whether it an anxious feeling or fear of the unknown in our minds is a great battle.

- paralyzing phobia
- Marriage/Ministry
- Promotion all can cause feelings of fear, but the bible says : DO NOT FEAR

"Trust in the Lord with all your heart and lean not upon your own understanding in all your ways acknowledge Him and He will direct your path. Be not wise in thine own eyes fear the Lord and depart from evil, it shall be health to thy navel and marrow to thy bones" Pro 3:5-8
I would like us to look at three keys that can help to combat fear,
False Evidence Appearing Real or nameless dread.
1 Peter 5:8 "Satan walking around seeking whom he may devour the devil has devoured our mind, will and emotions" with fear, The Lord said give it all to Him stop siding with the enemy just believe, stop giving the devil room/place in your heart through doubt, you make decisions by changing the way you:

1, Speak the word and pray the word it will strengthen you. Mark 11: 23-25. How do we face fear and overcome it?

By the way we speak: We need to stop saying terms such as "I'm afraid" "I'm not able to do that" this type of speaking is a bad habit that need to be broken. The Lord has been challenging me also watch what you say and how you say it. You will have what you say because you have created it by your words. What you speak today you will walk into tomorrow negatively or positively.
Job 22: 28 We can decree a thing and it shall be established, God is training us to be like Him, walk in Authority, live in victory only when we speak like Him. We are made in His image and likeness Gen 1:27 so we can operate like him in His power.
Our words then must line up with heaven, if we take scripture like a daily dose of medicine for 31 days, what will happen we repair and heal the infirmity. Breaking the
habits of bad words and speaking life instead of death. As women of God if we are to see Gods kingdom come and Gods will be done we need to change something beginning with our words. Fear tries to take over our emotions to directs our speech and direct our lives, so to be able to face fear and overcome it: Here are a few scriptures to medicate yourself with daily add more to make up 31 days and see changes accrue in your daily walk.
The scripture says:

- Ps 23 : 4 – I will fear no evil…
- Is 41 : 13 Do not fear I will help you…
- Ex 14 :13 I will deliver you…
- Deut 31 : 6 Be strong and courageous, do not be afraid or terrified…
- 2 Tim 1 : 7 He has not given us a spirit of fear…
- Ps 27 : 1 The Lord is my light and my salvation whom shall I fear…
- Ps 46 : 1-3 God is our refuge and strength a very present help in trouble…
- Ps 34 : 7 The angel of the Lord encampeth round about them that fear him…
​
Speaking daily the word, memorising passages, reading, decreeing and declaring them. The word heals, renews, releases the peace of God Col 3v 15-17 and finally transform you and your situation totally.

2. Think the word it will cleanse your mind, meditate on the word thoughts and feelings will change. Pro 16:3 thoughts be established and Josh 1: 8 meditate day and night.
​
3. Live the word by putting it into Action.
Inaction breeds doubt and fear/ Action breeds confidence and peace of mind because you stepped out and did it.
Courage comes from facing our fears whatever they may be, doing deeds helps to silence the doubter and bring on confidence. So, let's stop procrastinating and do what needs to be done, no matter what it is – praying for someone in hospital, speaking to people about the Lord, setting up a new business doing something you've never done before, whatever it may be speak it then do it.
The Lord wants us to live in peace, the peace of God that passes all understanding.
"My peace I give to you, my peace I leave with you not as the world giveth unto you, let not your heart be troubled neither let it be afraid".
Fear cannot live were peace abides as darkness cannot live were light abides be encouraged to speak life and dispel fear daily. Fear wins when we fail to include Gods presence in the equation of our lives That's what makes all the difference…
Do not allow fear to stop you from walking into your greatness, the last shall be first and the first shall be last… Keep up the great work that you are accomplishing for the Lord.
​
Shalom Pastor Lola Gordon.



​POWER OF WORSHIP.

​A short encouraging word on the power of worship, there are times when we go through dry patches in those seasons we need to draw upon the Lord in different ways such as prayer, word, one of these ways is also worship the bible says that the joy of the Lord is my strength. Neh 8:10.

​Worship becomes our joy because it cause the atmosphere to change, shift and move into the direction of the Lord and heaven. Worship began and begins in heaven to be able to break down evil strongholds and bring the wonderful heavenly atmosphere down praise and worship is the master key.

​When we worship we lose sight of our self and situations of life no matter how difficult and see God only, every flesh barrier is broken and we align with heaven and the glory falls, we become aware of God and the worship becomes all about Him at that point miracles begin to happen naturally and spiritually. Gods glory will flow in the midst of his people, little becomes much and nothing becomes something, Revelation begins in the glory, mind set changes in his presence, bodies are healed, we begin to see clearly all round. Now God can move and speak life through us to change every circumstance. Remember that every time we worship we inhale heaven and exhale magnificent changes, blessings and transformation in every area of our life and world.

​The power of worship breaks us through and tears down the enemies camp allowing the Lord to do the impossible when principalities and powers are in an effected area call upon the worshippers to go forth with praise and worship and begin to tear down the barriers in that effected area and see God work wonders coupled with prayer. The same to get rid of the heavy clouds that surround us with trouble, pain and situations praise your way through breaking the chains of discouragement and silencing the dark voices and lies that keep us trapped. Victory is in our praise.

​July is the seventh month of the year month of perfection, completion, victory and grace. Worship Him completely and totally from your heart and see Him surprise you in this new season...

​Pastor Lola Gordon










Powered by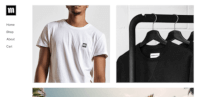 Create your own unique website with customizable templates.